A Perfect Place To
Celebrate
Ceremonies · Receptions · Birthday Parties · Baby Showers · Corporate Events and More
The Ahwatukee Community Swim, Tennis & Event Center is in the scenic and tranquil village of Ahwatukee. It features incredible panoramic views of South Mountain Regional Park, one of the largest municipal parks in the world.
With our open-floor plans, family-friendly location, and affordable prices, we are the perfect place to host special events for any occasion.
The Ahwatukee Community Swim, Tennis & Event Center offers two welcoming and versatile spaces that can be uniquely configured to suit your needs.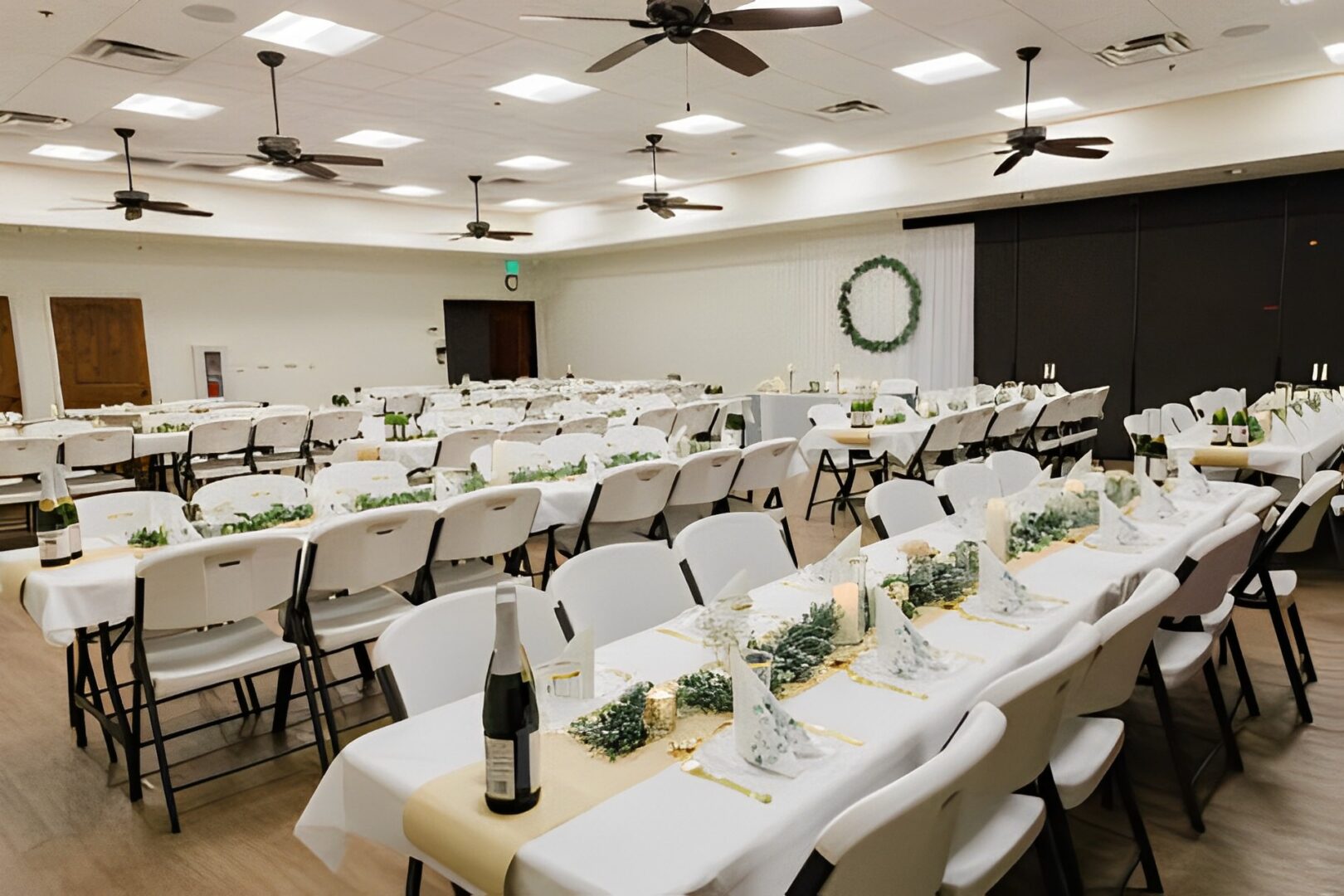 Sunset Room: 1528 Sq. Ft.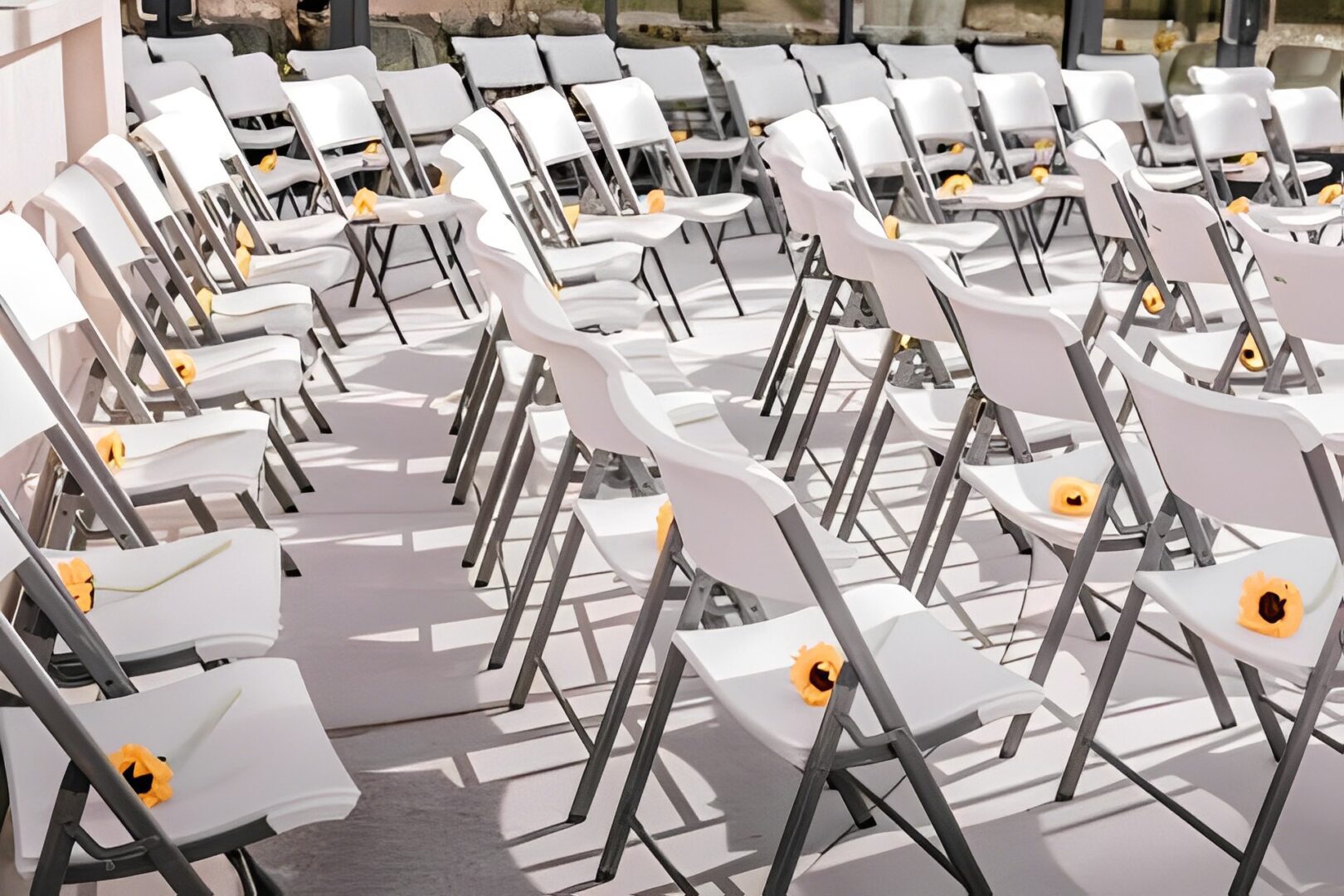 Oasis Rooms 1 and 2: 870 Sq. Ft.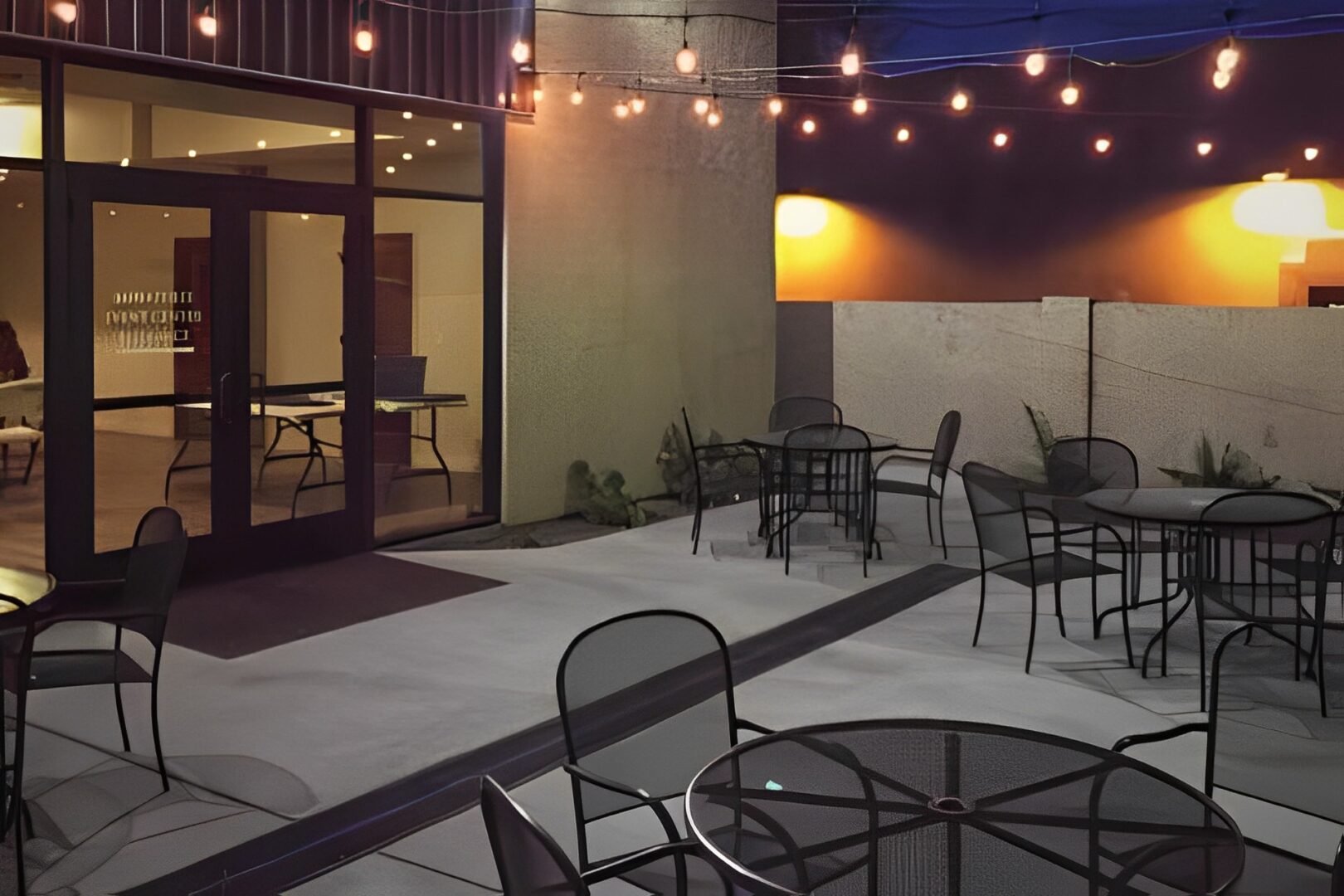 Traditional Venue Pricing 2023-2024
Oasis Room I

$6 hrs: $315+
*Available until 4pm

n/a

n/a

Oasis Room I & II

6 hrs: $495+
8 hrs: $635+
6 hrs: $710+
8 hrs: $920+

n/a

Sunset Room

6 hrs: $735+
8 hrs: $955+
10 hrs: $1,175+
6 hrs: $1,085+
8 hrs: $1,425+
10 hrs: $1,770+
6 hrs: $1,400+
8 hrs: $1,845+
10 hrs: $2,295+

Entire Building

6 hrs: $915+
8 hrs: $1,195+
10 hrs: $1,475+
6 hrs: $1,370+
8 hrs: $1,800+
10 hrs: $2,230+
6 hrs: $1,780+
8 hrs: $2,350+
10 hrs: $2,915+
**Weekday rentals can be extended for $150/hour, Friday & Sunday $200/hour, and Saturday $250/hour.
Please note hourly extensions can only be made after the 8-hour block in the
Oasis Rooms and/or the 10-hour block in the Sunset Room.
Exclusive Use of Venue for a Six-, Eight-, or 10-Hour Block
Designated Patio
Use of Prep Kitchen
A Custom Seating Design With Setup and Teardown
Use of a Projector Screen and Wireless Microphones
Access to In-House Decor
Your Choice of 6′ Rectangular and/or 60″ Round Tables
Use of 30″ Elevated Cocktail Tables
Access to In-House Sound System
A security officer will be onsite for all events held outside of business hours during the week
as well as events held during business hours during the week with alcohol present. For events with alcohol, a $50/hr. - 4hr. minimum fee is required, For events with no alcohol, a $25/hr. - 4hr. minimum fee is required. Events held Monday - Friday during regular business hours with no alcohol do not require a security officer.
A cleaning fee between $110 – $210 will be applied to each event based on guest count.
Prices are subject to a 2.9% commercial tax.
Reservations can be made up to (24) months in advance, but no later than (14) business days before your event.
Events held June - August receive a 10% discount.
Ahwatukee Community Swim, Tennis & Event Center is the perfect escape from the office! Change up the view for your employees and enjoy our beautiful venue's unique features, such as our open-vendor policy, custom seating designs, in-house AV equipment, and much more!
From networking events and training seminars to quarterly meetings and employee luncheons, our center is fit for all business-focused events. Click the link below to view our Business-Focused Event Packet with our rates, guidelines, and venue features!
Frequently Asked Questions
In addition to your room of choice, your reservation will come with a designated patio, use of our prep kitchen, a custom seating design with setup and teardown of tables and chairs, access to our in-house inventory, and use of our audio-visual equipment.
The Ahwatukee Community Swim, Tennis & Event Center has an open-vendor policy that allows you to bring in any vendor at no additional charge, with no restrictions. You are welcome to hire a professional service or do it all on your own!
Included with your rental package are folding chairs and your choice of 6-foot rectangular banquet tables or 60" round tables. Cocktail tables and other miscellaneous items are also available.
Items not found at our facility can be provided through our partnered rental company at an additional fee.
The Event Center is available for events on weekends from 8:00 AM – 12:00 AM. Weekday events can be held from 8:00 AM – 10:00 PM. On days when we do not have events scheduled, our business hours are Mondays to Fridays, from 8:00 AM – 4:00 PM, and Saturdays, from 8:00 AM – 1:00 PM.
Our facility runs on six-, eight-, and 10-hour blocks. You will have access to the event space for only the times shown on your rental agreement, so it is important to allow adequate time for both setup and teardown of all your personal items.
Additional hours are available.
The Ahwatukee Community Swim, Tennis & Event Center allows you to provide all your own alcoholic beverages. Events with alcohol consumption require a uniformed security officer to remain on the premises for the duration of the event time.
The additional fee would be $50/hr. with four hours at a minimum.
Prior to your rental, you will work with a facility coordinator to create and customize a seating diagram based on your needs and guest count. Tables and chairs will be arranged by our staff before your rental time begins and will be torn down after your exit.
All personal décor items and trash will need to be taken care of by the event host, both before and after the event.
The use of confetti, rice, glitter, flower petals, sequins, or any other materials that are difficult to clean up is not permitted. Decorations must be free-standing or tabletop.
Glue, nails, screws, tacks, staples, command strips, or any other objects that may damage the walls are not permitted. The use of open flames and pyrotechnic devices is strictly prohibited.
All candles must be placed in a container in which the flame is completely contained.
How To Make a Reservation
Thank you for considering booking the Ahwatukee Event Center. We currently do not place dates on hold. Reservations are confirmed when a contract is completed and received by the Ahwatukee Event Center, and a refundable security deposit is placed.
Our deposit schedule is as follows: 50% of the reservation balance is due six months prior to the scheduled event, 25% is due three months prior, and the remaining balance is due one month before the scheduled event.
Please note the security deposit does not apply to your reservation balance.