19th Annual Ahwatukee Car Show
November 11th, 2023
9am-1pm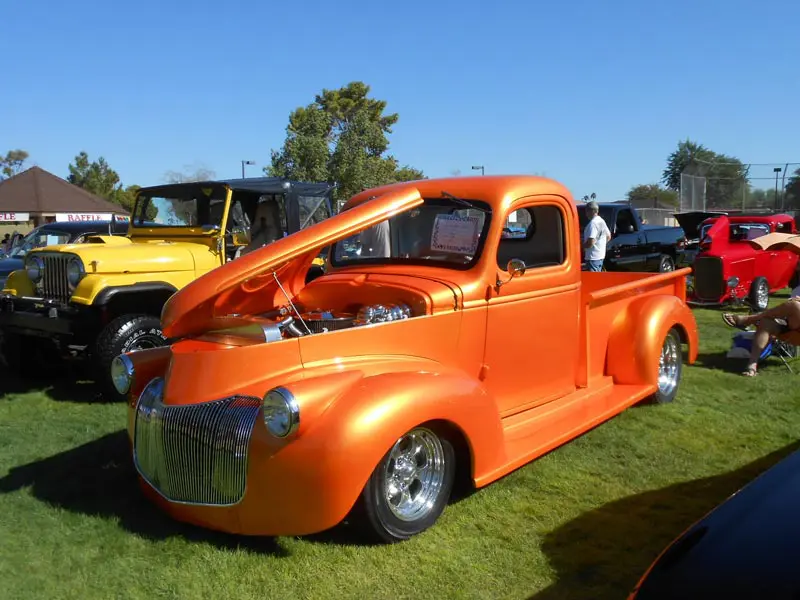 ​Vehicle Registration Fees
$25 Preregistration fee
$20 Registration at Show
Registration is free for all military!
Pita Jungle food truck will serve breakfast and lunch.
Enjoy music throughout the show, silent auction, raffle items, 50/50 raffle.
Proceeds benefit Dogs 4 Vets.
Trophies will be awarded in several classes including Best of Show
and Sponsors Choice.
Antique Classic Pre 1965
1st place Bob & Polly Zetterman 1951 Chevy Sport Coupe
2nd place Ron Johnson 1932 Ford 3 Window Coupe
Classic 1965-1985
1st place David Sharp 1966 Ford Mustang
2nd place Greg Adamson 1966 Chevy Corvette
Custom
1st place Bill Donaldson 1957 Chevy 3100 Pick Up
2nd place Steve Werden 1948 Cadillac Model 62 
Truck
1st place Allan Gazza 2007 Stewart & Stevenson
2nd place Dan Riley 1954 Chevy 3100 
Convertible
1st place Al Cordova 1957 Chevy Belair
2nd place Kevin Hayes 1997 Lamborghini Diablo Roadster
Exotic
1st place Bobby Barraza 1956 Chevy 210  
2nd place Blanca Enriquez 1969 Chevy Chevelle SS 396  
Muscle
1st place Kathy Moore Sebesta 1969 Ford Mustang Mach I
2nd place Clayton Gonzales 1968 Dodge Charger
Daily Driver
1st place David Robinson 2015 Chevy SS
2nd place Thomas Berkebile 2011 Chevy Camaro SS
Sponsor's Choice
Steve Werden 1948 Cadillac Model 62
Best of Show
Bill Spagnola 1968 Ford Bronco
People's Choice
Travis Apple 1972 Ford Mustang